Payroll and Employee Management for cafes, bars and restaurants
One of the most challenging and complex areas of a hospitality business is the recruitment, retention and ongoing management of employees.
With a workforce often made up of casual workers, visa holders, mixed shifts and high turnover, challenges can arise. Not to mention varying rates of pay depending on hours worked, time of day, and day of the week – that's where things really start to get confusing.
The hospitality industry is unique and complex, which is why you can't entrust just anyone with your payroll management. You need a specialist who understands the detail of the Fair Work Act and the relevant award; whether it be the Hospitality Industry (General) or the Restaurant Industry Award and how this applies to your hospitality business.
That's where the team at Ten X come in.
Working with us we can help you with all facets of the complex payroll and employee management process making this a simple process for you. This includes providing advice on staff retention including the various pay structures, incentive schemes and employee investment options.
We'll become your very own virtual Human Resources Department, providing timely advice and taking control of your payroll management. This will create a seamless process which requires minimal input from you, giving you time and space to focus on managing your business.
Review and Compliance
We can provide you with advice on best practice to ensure compliance with the relevant legislation and Awards. For existing businesses, we can help by reviewing your current processes, procedures and documents (contracts and policies) to ensure your business is compliant with the relevant legislation.
Onboarding and Offboarding
We'll help you to onboard new employees efficiently and ensure you have the proper contracts in place. From setting up tax file details, superannuation funds, bank accounts and personal details, we'll make sure you have the processes in place to ensure you are meeting your legal obligations.
Payroll Management
We have partnered with Deputy to provide you with a workforce management solution for the ongoing management of your team. Deputy integrates seamlessly with Xero Payroll, allowing us to manage your entire payroll function with ease within the Xero platform.
Why we choose Deputy
Cloud-based and mobile means you and your staff can access it at any time.
A complete rostering solution with amazing features to help you schedule your staff efficiently. This includes features to ensure your rosters maintain compliance with the relevant Award and that your costs are controlled.
Accurately capture when and where your staff are working which means greater compliance, accuracy and insight.
The ability to communicate with a single employee or your entire team all through the platform.
Using 'my tasks', you can create and assign tasks to individuals or a team.
Can be used to manage staff leave requests.
Xero's payroll module integrates seamlessly with both Deputy and the Xero accounting platform making this a no brainer solution.
By engaging Ten X you make us your point of contact for all payroll related enquiries for your staff.
We then provide you with advice on how efficient your staffing is and point out areas for improvement via our reporting services.
You will be sure that your staff are paid the correct amounts based on actual hours worked and rates that are in line with industry awards.
What you need to do:
Recruit and manage staff
Approve timesheets
Approve payments
What we do:
Take care of everything else.
We can also help with investigating whether any government grants to take on additional employees are available and worthwhile for your business.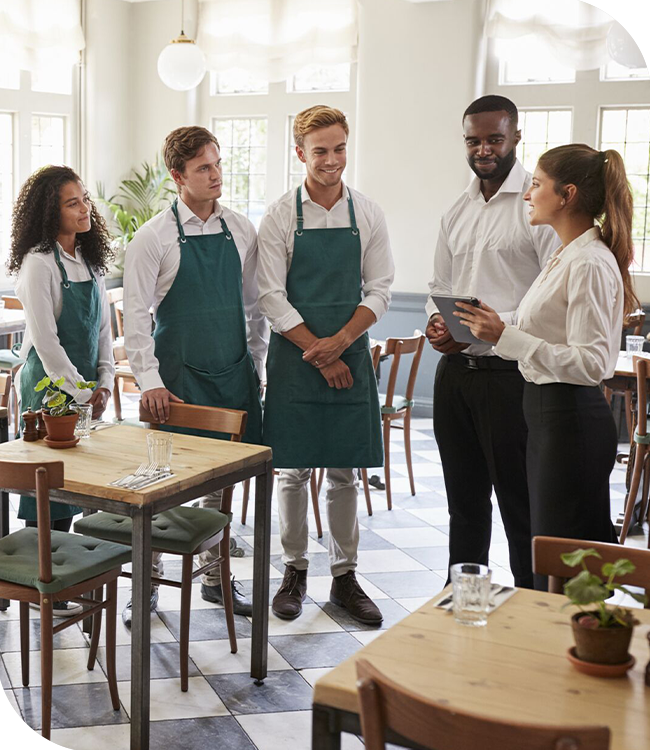 Contact us
If you are ready to move your business forward into growth,
the team at Ten X advisors are ready to help.