Hospitality Business Reporting
Do you know how much money you need to set up your business? How much will it cost you to run?
How many staff can you afford?
How much money will you need to cover all your costs?
How much would you need to make to earn the type of money you dream of?
If you don't have clear answers to these questions before you start your business, problems can quickly arise. You're working hard, but you don't seem to be making any progress. There's cash coming through the door, but sometimes you don't have enough to cover your bills.
A common challenge we see is that many business owners are spending too much time working in their business, and not enough time on their business. This is even more prevalent in the hospitality industry. Without putting your head up to check on the health of your business, you have no way of knowing how your business is actually doing.
Financial Reporting
Accurate and up-to-date snapshots of business performance.
Where a good business turns into a great business is by continually measuring and analysing your business performance. This allows you to manage your business by making incremental changes to ensure you are on track to meet your goals. But reviewing performance can be difficult. You can't simply rely on your bank balance, or only focus on sales or revenue. You need to look at all aspects of your business and understand the relationships between them and how they impact performance.
Further complicating this is the many systems that capture the data, with separate systems for banking, payroll, accounting, bookings and Point of Sale. We combine all the relevant information from your business systems for you and present it to you in a way that is easy for you to digest on the go. We will sit with you and talk through your business results and ensure you understand where you need to focus your energy and what changes need to be made.
Ten X will design a suite of reporting that matches the needs of your business. Types of reporting delivered can include:
1

Weekly Reporting – easy to read and sent directly to the key people in your business.

2

Key Performance Indicators developed for your business. These can include revenue, covers / sales transactions, sales of various product categories, average sales / spend, cost ratios such as food costs, beverage costs, staff costs (Kitchen vs Floor).

3

Banking Reports to help you reconcile cash takings to bank deposits. This can include amounts to be withdrawn from tips. Having Ten X take care of this reporting ensures independence and acts as a control to protect your cash.

4

Debtor Management to keep on top of money owed to you by your customers. We will also provide aged receivables reporting so you can decide what action to take on unpaid invoices.

5

Bank Transactions reporting that presents unsupported transactions made from your business bank accounts. This is provided weekly to help you stay up to date and see a true picture of your business performance.

6

Inventory and Cost reporting to assist you in making decisions around stock management.

7

Detailed staff cost reporting to assist with efficient rostering of staff to ensure costs are in line with benchmarks.

8

Monthly Reporting Overview of your performance and position at the end of each month and insight into the key items impacting this. Detailed review of Profit and Loss / Balance Sheet / Cash Flow, Debtors balances, Stocktake Results.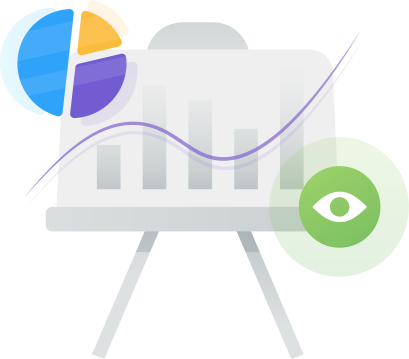 All these reporting options can be tailored to meet your business needs and the necessary requirements of managers. For example, you may want staff or management to have an overview of key costs but restrict access to higher level financial information reserved for owners.
Contact us
If you are ready to move your business forward into growth,
the team at Ten X advisors are ready to help.