Accounts Payable and Supplier Management
In a hospitality business, managing your cashflow is crucial so that you can pay invoices and staff on time. This can often be one of the most confusing and time intensive parts of running your business.
With many suppliers and frequent purchases each week, all with varied payment terms, the invoices, deliveries and credit notes can quickly pile up. When you also consider cashflow timing differences and keeping money aside for GST, PAYG, Income Tax and Superannuation, it is often hard to know where you stand.
That's where the team at Ten X come in.
We will become your virtual Accounts Payable Department. Implementing seamless accounts payable and supplier management processes so you can make comparisons between your actual expenses and your revenue. This is crucial to understanding the profitability of your business and your true business position.
Accounts paid when you need them to be
The last thing you need is for your business to be disrupted through losing a key supplier, or the power to be cut off because you've not been aware of when payments are due. You set up terms with your suppliers, place orders and check any physical products when they are delivered. You then upload this to the cloud via an app.
Ten X Advisors then handles the rest. We:
1

Become the main point of contact for your suppliers regarding your account. We receive invoices directly from them so no more missing invoices.

2

Can fetch your recurring bills direct from your suppliers (phone bills, power, internet and gas) so the lights stay on.

3

Cross check physical products to ensure the goods have been received as invoiced so any errors from your suppliers don't impact your business.

4

Follow up any invoice discrepancies with suppliers so you don't
pay for goods you haven't received and get credit note invoices issued on your behalf.

5

Accurately process invoices in your online accounting software.

6

Schedule payments prior to them falling due.

7

Send remittance to suppliers to let them know they have been paid and what the payment relates to.

8

Handle any supplier queries regarding your account allowing you to focus on managing your business.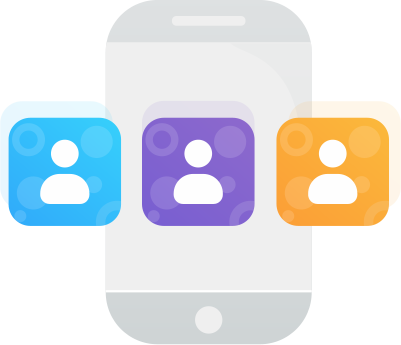 Ready to take the hassle of accounts payable and supplier management off your hands?
Contact us
If you are ready to move your business forward into growth,
the team at Ten X advisors are ready to help.